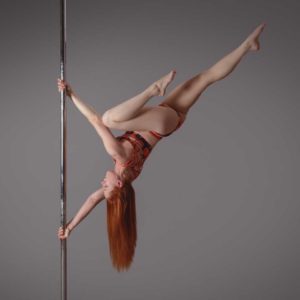 Tabs
Pole Instructor
I started my fitness journey after I finished university. I had spent most of the three years eating and drinking rather than working- how I got my 2:1 I will never know.
I lost 3 stone through diet and cardio but really didn't enjoy any of the process cardio brought with it. I then found weight lifting which I found much more enjoyable but it wasn't until a lovely friend told me about pole and I saw some incredible pictures of her it inspired me to give it a go.
That was it… I fell in love and have been hooked ever since. I have never enjoyed exercise so much, I spend my day looking forward to getting to pole to not only get my pole fix but to be surround by an incredible community of positivity.
Pole has not only helped my body become stronger it has helped me build my confidence in and out of the studio. It is not just exercise to me anymore it's a place I can go to escape the outside world and share the experience with the most incredible women who are always there to empower and uplift.